25 June 2015
Café Love: Persepolis
Posted by the Cake Shop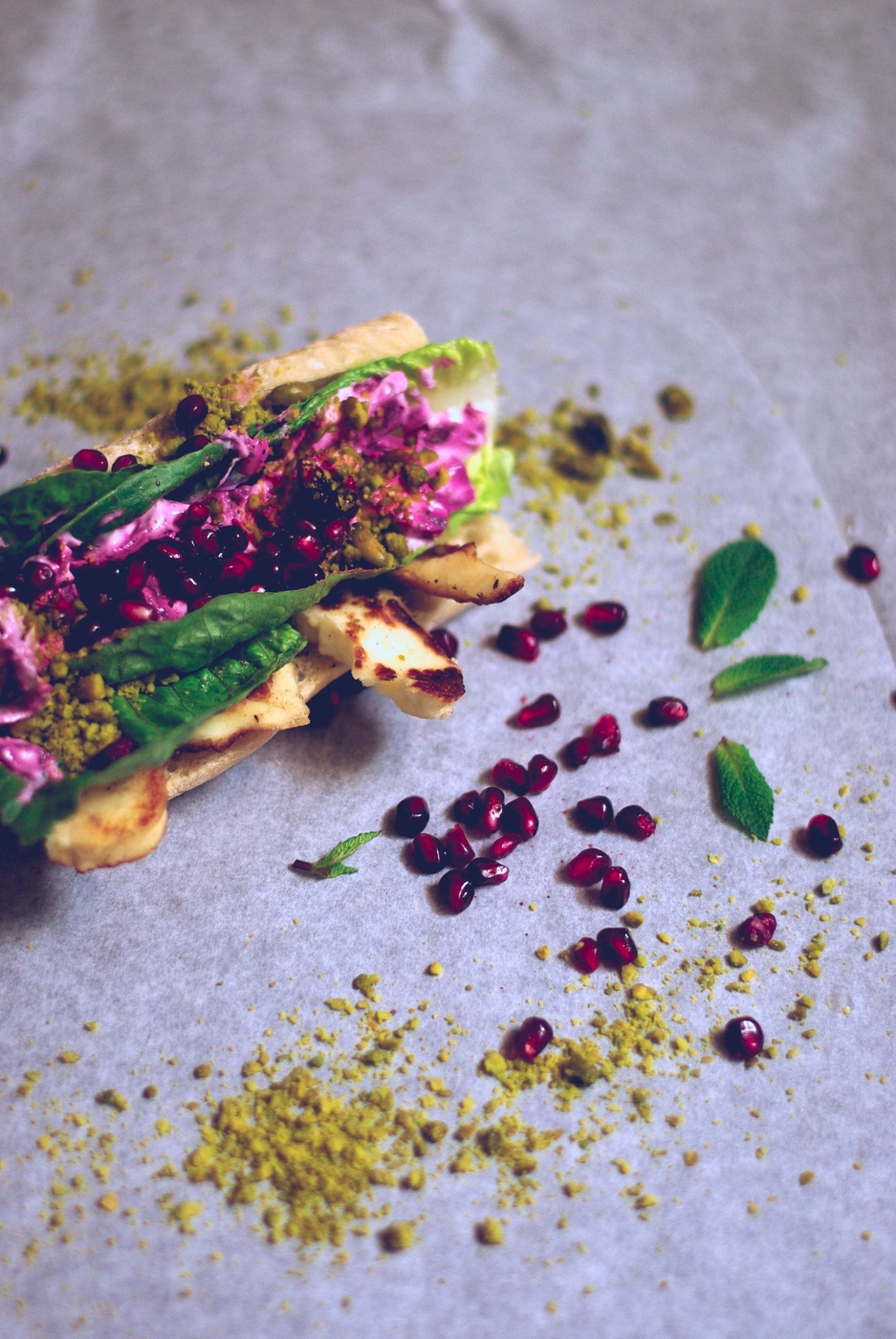 ---
Persepolis is a happy place. Warm, fragrant and frayed round the edges like a favourite coat, it's half cornershop, half bazaar – a small space made huge by the abundance of goods on display. Shelves and shelves of intriguing things, mundane things, mysterious things: pomegranate molasses, dried fruits, tinned okra, fresh vegetables, dried spices, cans of saffron spray, hookahs and glassware like jewels, and a sweets cabinet that would bring out a childish delight in anyone. It's a bright yellow shop on Peckham High Street, presided over by the the elfin Sally Butcher: cook, storyteller and shopkeeper extraordinaire.
If she's not behind the till she'll be behind the kitchen counter at the back, cooking up beautiful vegetarian dishes which are both distinctly Persian and have that instant, soothing familiarity of the best comfort food. Warm soups thick with pulses and pasta, scrambled eggs sweetened with dates and spices, and the most incredible selection of ice cream and pastries ('they've all got nuts and fruit in so they're health foods already', the menu prompts).
It's welcoming and unpretentious, and that's exactly what her cookbooks are like as well. The recipes are accessible, turn out beautifully, and are interlaced with stories from her life, fragments of food history and advice on food as medicine. We've been making recipes inspired by her books at the Cake Shop over the last few weeks: spiced rice with saffron yogurt, pomegranate and halloumi baguettes, bulgar wheat salads.
Her latest cookbook, Salmagundi, was shortlisted for this year's Guild of Food Writers' Best Cookbook award. 'Salmagundi', she writes, 'for those of you who have not encountered it in a pub quiz somewhere, is a seventeenth-century English expression denoting a salad dish comprising, well, everything'. Her books, like her shop, contain a little bit of everything as well: humour, knowledge and good food.
---