6 July 2016
String Theory: David Foster Wallace on Tennis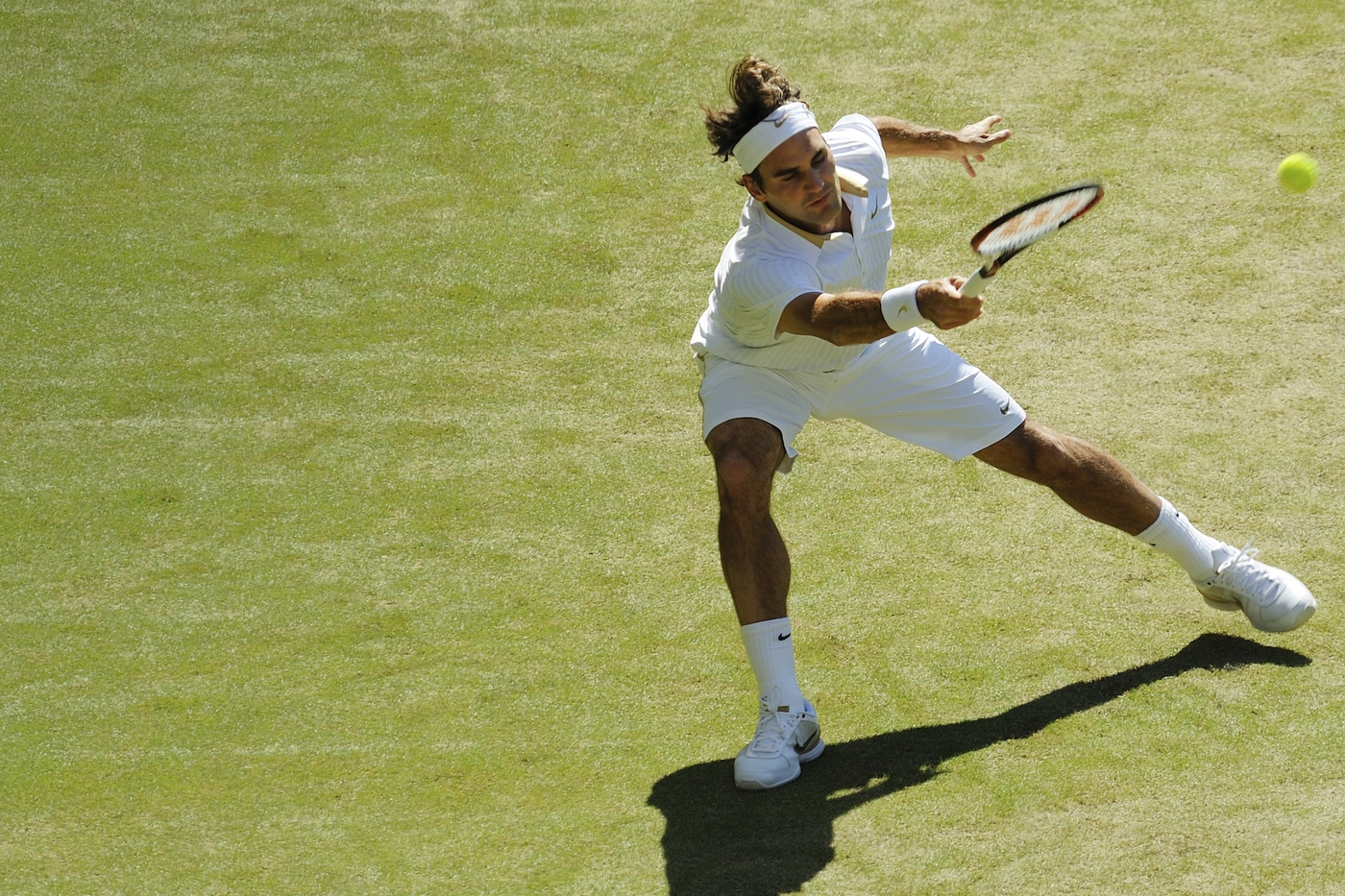 ---
I've always hated tennis. As a kid, all Wimbledon meant to me was two horrible weeks every summer when BBC One didn't show Neighbours. I got over my childhood aversion to most sports fairly quickly – first, football, my love of which can, I think, be traced back to my purchase of 'Vindaloo' on CD single in a fit of France-'98-induced excitement; then snooker and darts, bar sports being the spiritual home towards which I was always heading. But tennis just never happened for me. It seemed too simple – two people hitting a ball back and forth, until someone makes a mistake.
Then I read David Foster Wallace, and realised that there's so much more to it than that. I'll happily read Wallace on anything*: luxury cruises, hip hop's golden age, lobsters – even a sport I have no interest in. (I'm very sold on the fact that when it comes to a good bit of sports writing, it doesn't matter whether you like the sport. I read Racing Through the Dark, David Millar's account of his rise, fall and rise as a professional cyclist, before ever watching a moment of the Tour de France, and enjoyed every bit of it.) And on tennis, Wallace is sublime.
Having played the sport to a fairly high level as a teenager – an experience that forms the subject of his first tennis essay, 'Derivative Sport in Tornado Alley' – Wallace has both the technical insight of a player and the sense of awe of an obsessed fan. It's a winning combination that makes his five essays on tennis, published together for the first time in the new (and very good-looking) Library of America collection, String Theory: David Foster Wallace on Tennis, some of his best. His enthusiasm for the game is so infectious, he manages to imbue even the most detailed technical descriptions with a sense of beauty and awe. His most famous tennis essay, 'Federer Both Flesh and Not', contains a description of a sixteen-stroke point between Federer and Nadal in the 2006 Wimbledon final that just leaves you breathless. I'd quote it here, but if I started, I wouldn't be able to stop. Suffice to say, two people hitting a ball back and forth can actually be quite exciting.
*except his grammar Nazism. Not even he can make that kind of stuff anything other than extremely tedious.
---