22 June 2016
Exit Pursued By a... Fox
Posted by Dan Richards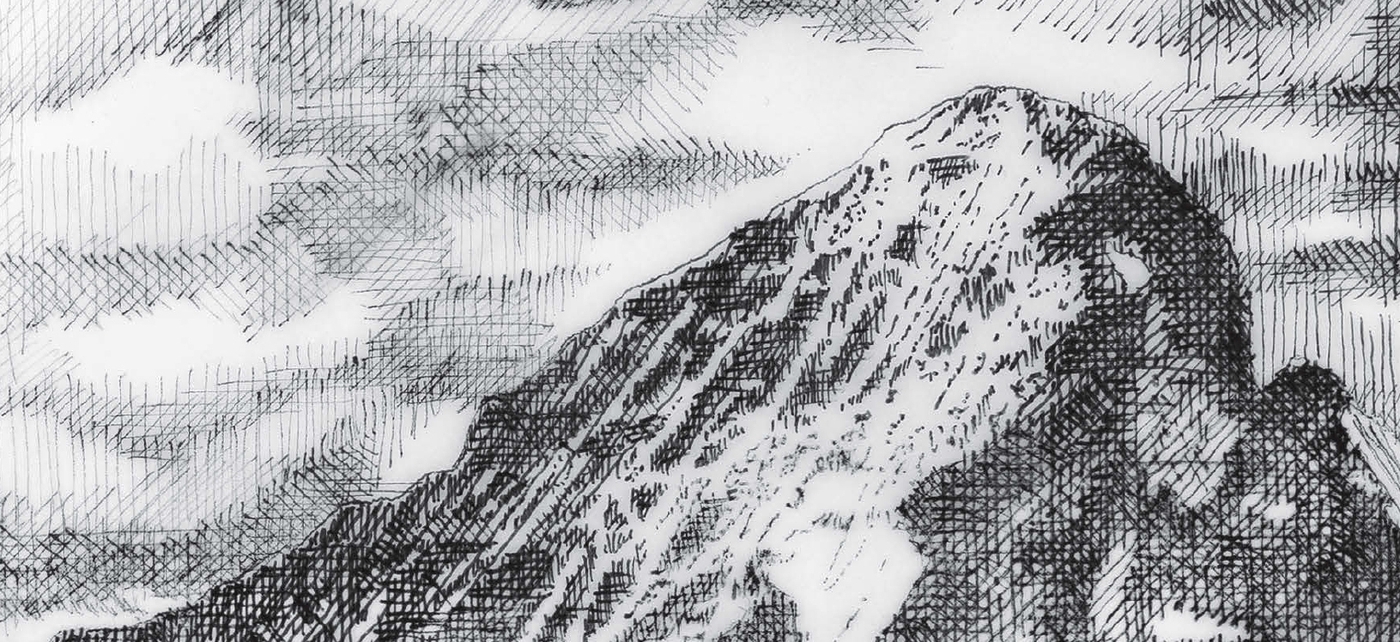 ---
EVENT: Dan Richards and Helen Mort will be in conversation at the Bookshop on Tuesday 5 July. Book tickets here. Below, Dan answers a few questions about his new book Climbing Days, a portrait of a pioneering woman, but also a book about that eternal question: why do people climb mountains?
Climbing Days follows the journey your great-great-aunt, Dorothy Pilley, lays out in her own memoir, also called Climbing Days. Disgracefully, Pilley's book has been out of print since the 1990s. Are there any plans for a reissue? A promotional box-set, with both of them in a slipcase?
No plans that I know of but it's a fantastic idea. I'd love that.
Sadly there is a terribly shoddy print-on-demand edition doing the rounds, with a horrible pistachio cover with a man on it! They expunged the title page and the beautiful photographs… it's such a shame, and completely unauthorised by Dorothy's estate. So, yes, I'd be delighted to see it reprinted properly. Original 1935 Bell & Sons editions can be found online at a reasonable price – they've got the wonderful endpaper maps and pictures – and the 1965 Secker & Warburg revised second edition, which includes Dorothy's new introduction, is a handsome book as well… but you're right. It absolutely deserves another run.
You mention in a footnote how your great-great-uncle, Ivor Richards, when he was climbing in the Canadian Rockies, urinated on a grizzly bear in order to unnerve it. Did you find out any more information on this strange incident while researching Climbing Days?
The best account that I could find of it was actually in a letter to the LRB from a Mr. Jeremy Bernstein of New York – vol. 24, no. 10 (23 May 2002). He describes how, as a Harvard freshman, he was one of at least two hundred students to take a General Education course in which I. A. Richards was a lecturer. As well as being one of the best teachers he'd ever heard, Ivor also shared the author's interest in mountaineering: 'He gave a talk on climbing in the Canadian Rockies, the high point of which was an encounter with a bear. It came into a two-storey cabin where Richards was staying and seemed inclined to climb the stairs, up which Richards had retreated. Richards said the way he dealt with the bear was to pee on it from the balcony that overlooked the ground floor. The bear, he said, got the message and promptly left the cabin.' In the version I've heard from my father Tim, the bear was apparently 'disgusted'… Either way, the bear left the cabin and Ivor alone after that.
I mention this in the book because Tim and I had a run-in with a fair bit of wildlife whilst on a trip to Switzerland to climb in the Pennine Alps. The highlight/nadir was when a campsite fox at Camping Arolla – the highest campsite in Europe at 1,950 metres, I believe – raided our tent porch and woke us up before nonchalantly trotting off with our carton of milk. As another memento of her visit – other than our not being able to make tea or eat our cornflakes in the morning – the fox left several bite marks in Tim's leather boots. It must have had a taste for the marzipan tang of boot grease and UHT… but in any case, my mind hopped straight to Ivor's bear and then skipped on to Jack Kerouac and the story of dairy-based larceny which occurs in 'Alone on a Mountaintop'. Kerouac's fox was a bear: 'One morning I found bear stool and signs of where the monster had taken a can of frozen milk and squeezed it in his paws and bit into it with one sharp tooth trying to suck out the paste.' Kerouac stares into the foggy dawn, down the mysterious Ridge of Starvation, 'with its fog-lost firs and its hills humping into invisibility', aware that somewhere in the fog stalks the bear. He imagines all the attributes and stories of the bear, its life and times: 'He was Avalokitesvara the Bear, and his sign was the grey wind of autumn.' He sits and waits for the bear's return. It never comes.
(Jack Kerouac, 'Alone on a Mountaintop', The Lonesome Traveler, Andre Deutsch Ltd, 1962; Penguin, London, 2000, p.114)
Dorothy lived for 50 years after the publication of Climbing Days – did she ever plan to write any other books?
That's a very interesting question. I have an idea that she did, or at least, it would account for the absence of her 1937 diary, which apparently contained a record of a journey she made solo through Burma that year. It's the one diary that's missing from the Magdalene archive, to both the family and Cambridge University's great regret. Richard Luckett and I suspect that it might possibly have been sent away to a publisher by Dorothy, with a view to publication in some form or, less likely, lent to a friend. She took great care of her diaries, and so for that particular year to be missing is both odd and suggestive. I'm hopeful it may one day resurface – which would be wonderful because her trip was apparently extraordinary and epic; another amazing Pilley odyssey.
I believe you'd not done much climbing before Climbing Days – are you sold on it? Do you have any climbs planned for the future?
I haven't done much of late but plan to in the future, yes. I'd particularly like to revisit the Cairngorms. The trip I undertook there for the book, which included a Conville Winter mountaineering course, was wonderful and visually stunning. A very special, ascetic, charged place to be.
I'm just returned from Iceland, where I went with the intention of exploring and climbing – I even took my ice gear and Chouinard axe – but it wasn't to be. I'd love to go back there and venture further soon but, if the reception I got from the UK Border and Security Force on my return through Gatwick is anything to go by, I'll have to wrap the spikier bits of my kit better… crampons and axes are all well and good on a glacier but fall foul of the Offensive Weapons Act once back in London, we all agreed. Then I hurriedly muffled the more sawtooth bits of my luggage in socks and carry mat and excused myself before they got the rubber gloves, hosepipe and bright lights out of their special cupboard…
Climbing Days by Dan Richards is published by Faber & Faber (£16.99). Dan Richards and Helen Mort will speak about mountains at the Bookshop on Tuesday 5 July.
---