17 November 2019
The LRB's Rockin' Country Christmas: an introductory playlist
Posted by the Bookshop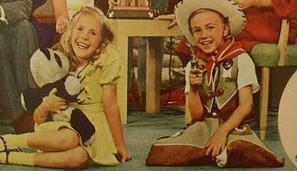 ---
It's Friday 15 November, and our Christmas windows are being lovingly constructed as we speak.
What's our theme this year? Well, obviously, it's cowboys. No, we don't know why. Look, when you work in retail you have to start thinking about these things in June, so whatever our thought process was, it's long forgotten. Just go with it.
Anyway, it's the perfect excuse to spend the entire festive period listening to country Christmas songs, of which, it turns out, there are many. Get in the mood for an outlaw festive season on the high desert plains with our Rockin' Country Christmas playlist.
Will we be playing this at every single one of our Christmas Late Shopping Evenings? I guess that depends on how many customers complain, but we'll give it a good go. Join us for the first one on Wednesday 20 November.
---