12 February 2014
Love and Guts: Our Booksellers' Valentine's Picks
Posted by the Bookshop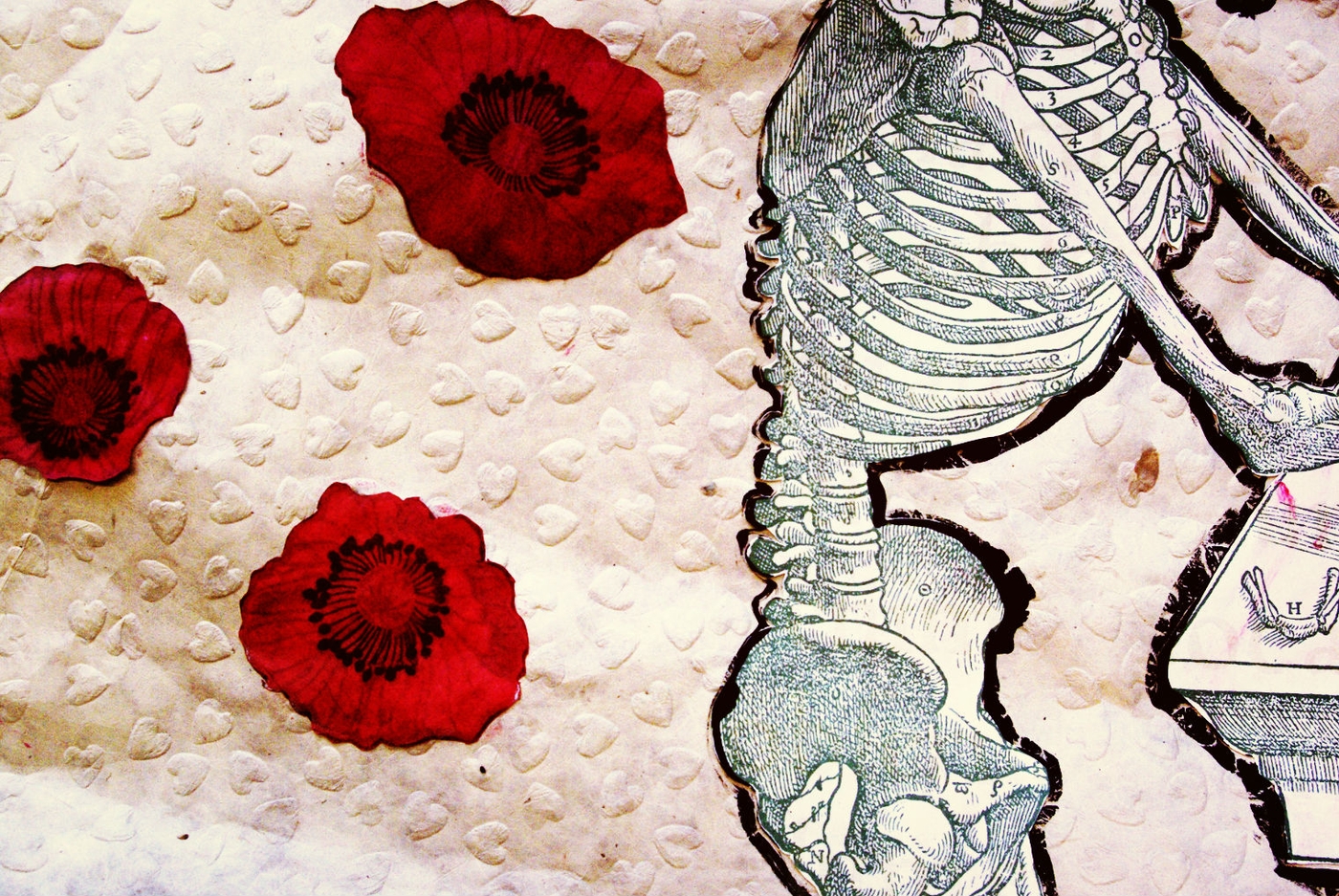 ---
'A year ago I fell in love with the functional ward / Of a chest hospital,' writes Patrick Kavanagh; 'nothing whatever is by love debarred'. As an antidote to conventional Valentine's Day narratives, the booksellers have picked a selection of personal favourites exploring the ugly, unruly and unorthodox aspects of love.
Gayle suggests Important Artifacts and Personal Property from the Collection of Lenore Doolan and Harold Morris, Including Books, Street Fashion, and Jewelry, the story of a failed love affair told in the form of an auction catalogue. It might sound like a gimmicky premise – and maybe it is – but in all its brilliant, funny, devastating detail, it works. Who knew inanimate objects could be so heartbreaking?
Claire chooses Julie Maroh's bittersweet graphic novel, Blue is the Warmest Color. It's a girl-meets-boy-dumps-boy-prefers-girl-loses-girl tale, told with a skilful combination of image and text which perfectly evokes those stomach-churning moments of first love.
Rachael recommends This Is Life. Everyone knows that Paris is the Official City of Love, and Dan Rhodes' typically slantwise take on that emotion makes good use of the city as a setting. Unexpected babysitting, polite Japanese tourists, naked performance art and a fair dollop of bodily fluids of one sort or another are all mashed up together in a quirky eventually-love story, sturdily scaffolded with coincidence. Best read with a large carafe of cheap red wine.
John's pick is The Courtesan's Reply, a sequence of poems which ventriloquise a harem of courtesans in ancient India. The play of individual voices, shifting imagery and what Richard O'Brien has called 'the easy sense of intimacy and domesticity' combine to form one of the most engrossing debut chapbooks of 2014.
Natalia's choice is The Gift of Rain by Tan Twan Eng. Centred around the relationship between a young disciple and his sensei in colonial Malaya, it's a wrenching exploration of how love can be transformed by betrayal.
And David goes for The Goshawk by T.H. White. Training a hawk is nothing like training a dog – in all its fundamentals it is an act of seduction, and in her introduction to this stunning account of the process, Marie Winn refers to the book as 'an unmistakable love song'. White himself writes 'I had loved Gos. I always loved the unteachable, the untouchable, the underdog . . . He had hated and distrusted me, the intransigent small robber baron. He had had guts to stand up against love so long.'
---